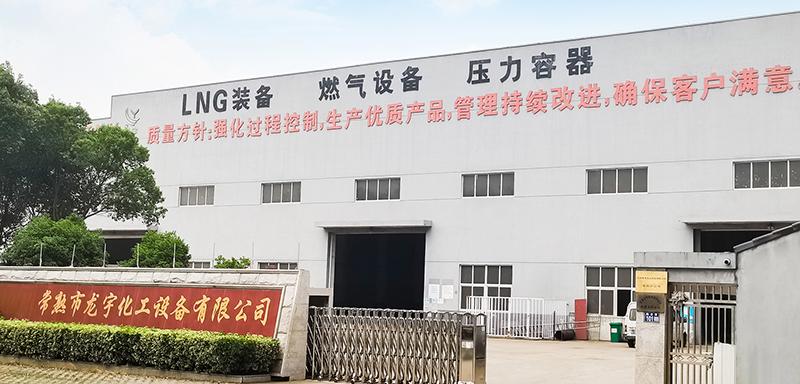 Changshu Longyu Chemical Equipment Co., Ltd. was founded in 1997 and registered as its current name in 2009. The company is located at the west foot of Yushan Mountain in Changshu with beautiful scenery, on the west bank of Shanghu Lake with rippling blue waves, with Shanghai in the east, Wuxi in the west, Zhangjiagang in the north, and Suzhou in the south. The traffic is very convenient. The total area is 14,000 square meters, with more than 50 employees, including technical and management personnel, engineers, etc., with 3 invention patents and 19 utility model patents.
  The company has passed the ISO9001 international quality system certification and has a D1.D2 pressure vessel manufacturing license. It mainly manufactures Class I and II carbon steel and stainless steel pressure vessels, including reactors, heat exchangers, storage tanks, fermentation equipment, scraper film Evaporators, towers, and also produce civilian glycerin equipment and glass-lined equipment products, which are widely used in petrochemical, pharmaceutical, food and power industries. Products have been sold to Guangdong, Inner Mongolia, Shandong, Hebei, Anhui, Zhejiang, Tianjin, Shanghai and other parts of the province, and have been exported to Southeast Asian countries such as Thailand.
  The company has always adhered to the quality policy of "strengthening process control, producing high-quality products, continuously improving management, and ensuring customer satisfaction", "being sincere and doing things with heart", creating reliable products for customers and improving service quality as the pursuit, and striving to become a chemical industry High quality supplier of medical equipment.